Here's yet another example of synchronicity. Like I said in a previous post, you commit yourself to your art, and doors open. And a friendly door was flung open in my face not too recently.
Out of the blue, a former colleague and ethnomusicologist friend of mine, Dayang Yraola, who's based in Manila asked if she could interview me for a pre-recorded radio show segment about ethnic music. She hosts Ethnic Tunog (ET) Revisited, a college radio show that's aired over the University of the Philippines campuses and is dedicated to showcasing artists that are trying to do new things with old music.
It started when Dayang saw one of my Facebook posts linking to my Ethnotronica Flipboard magazine. It's a simple collection of Youtube video links to musical tracks and live performances of some of my favorite world music/world fusion acts from around the globe — acts like Beats Antique, Transglobal Underground, Gotan Project, and Grace Nono. She looked through it, loved the selection and figured it would be a good idea to talk with me about how I use both modern beats and Philippine folk music as ingredients of my music. We scheduled an early morning interview over Skype, and I got to answer some pretty insightful questions about how, and especially why, I make the music I make.
Listen to the recorded segment here: Note: most of the conversation is spoken in a combination of Filipino and English.
Some excerpts: (Translated from Filipino)
Dayang: Any pointers on how to appreciate this music?
Me: Listen to it. If it moves your heart and your feet to dance, that's a sign it's a good track. A lot of ethnic music was used for celebration, for rituals, for expressing happiness, or prayer, or extremes. So if it moves your heart, if you feel it, if you dance, I guess that's the best way to appreciate the music.
Dayang: Has there been any chance to discuss the styles, the practice, the distribution and promotion of this kind of music among the other artists you interact with?
Me: Yes, there is a chance to dicuss issues like this especially among Facebook groups these days. But it's very minor. Never about the style. Most artists will respect your style, they won't comment negatively on it. More of supportive: "This is unique, keep doing it." So it's more questions like "How do I find more people to promote to? Where can I post the song? What software can I use?"
Dayang: But it's useful to you in your practice?
Me: Definitely! Every artist needs a community, a group of people he or she can turn to for questions. In former times, there were teachers and apprentices. Now that we're mostly online, we're looking for that same guidance. Sure there are always Youtube tutorials and Facebook comments. But you need a niche group that does the same thing you do. In my case it's electronic music and there are many practitioners though not many are making the same kind of music as I make.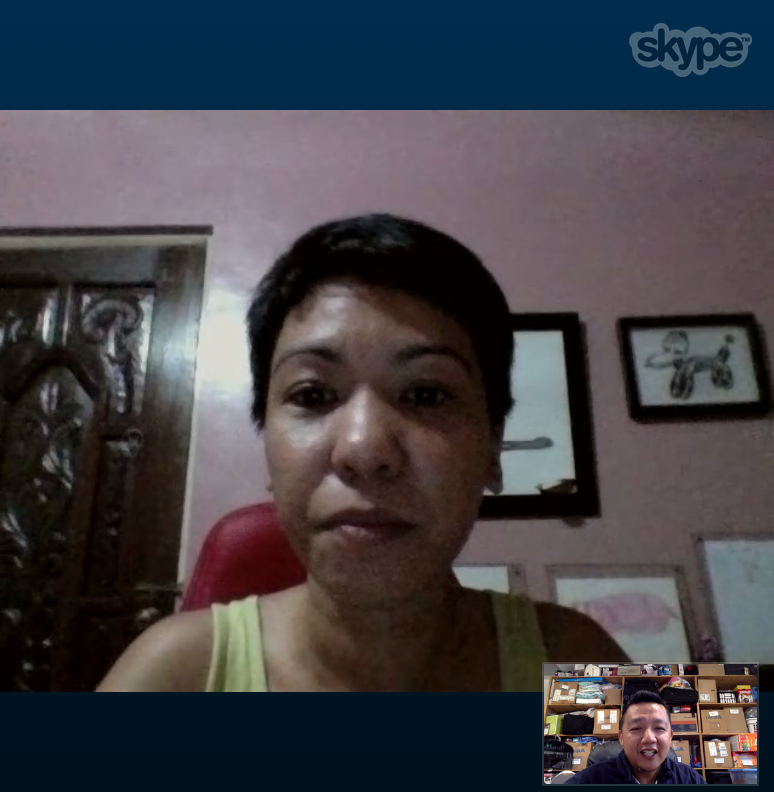 Dayang: Is there anything you want to share with young Filipino composers out there who are interested in music that uses ethnic tradition and electronic technology?
Me: Get your inspiration from our folk songs of the Philippines. We have so many folk songs we can use as inspiration or as a foundation for our own songs. Instead of looking for inspiration from other countries or from pop music — you know, everyone's doing it — why not take something that's ancient which is ours and make it something new?
That's my challenge to them. Anyone can make the next dance track where people can go "Woo-woo" on the dancefloor. But not everyone can celebrate our being Filipino using our ancient songs. I think we should research and find those songs so that we can make them new once again for a whole new audience.